Update on our evolving project
Covid 19.
Well, like many people, Covid has certainly changed things for us. After 14 years of running a taxi company in the glorious South Hams Tamara and I decided that we did not want to continue in that industry. In February this year the business went to zero overnight which was very scary. During our time in lock down I did venture down to our woodland occasionally just to keep a check on things. During this time we had a trail cam stolen which really annoyed me. We worked in our garden and garage making different items in wood such as spalted Sycamore, Hazel and Ash. We were not sure if these items would be good enough to sell and at that point we hadn't contemplated a complete change of career. It was only as the weeks past the product ideas bloomed from a new idea on the potential of selling at local markets.
A big decision.
We both made the decision that we would take the risk and try to earn a small income by selling woodland crafts and offering guided visits. The taxi company was taken over by one of my best friends and I couldn't think of anyone more suited to take Happy Cabby Taxis forward. We continued making pendants, necklaces, decorations and fairy houses. We invested in a branded Woodland Wildlife Gazebo so that if nothing else it looked the part!
Our first markets.
So it's only been three weeks now and I have done a few markets in Kingsbridge and Okehampton. I will also look to Newton Abbot on alternate Saturdays and some upcoming Christmas markets.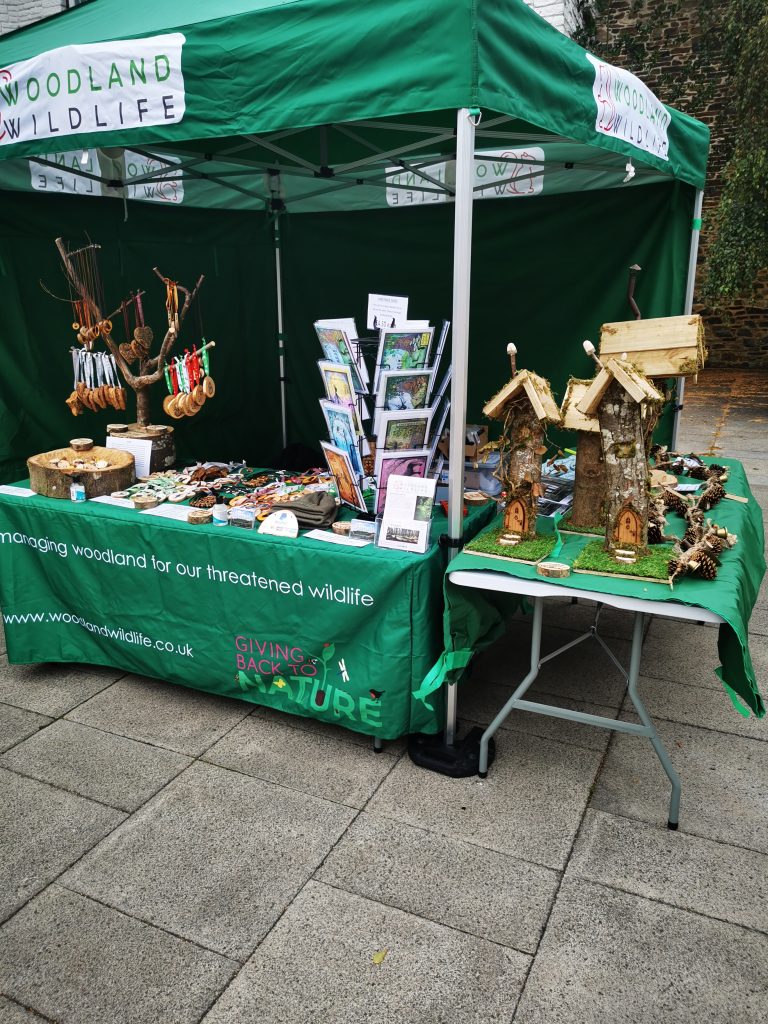 So far so good, we are actually selling some of our handmade products from our woodland and that feels great.
Online shop.
Our website will soon have an online shop and although the product range will be limited it will focus on items that can be easily posted. There will be some great Christmas present ideas on there. We hope the shop on our website will be functional by the end of August so keep an eye out for it.
Guided visits.
We will be offering guided visits for individuals or very small groups for people who have either an interest in our project or people with a specific interest. Our incredible array of species will attract many different specialists, from botanists to entomologists. But also it will be a perfect place for anyone who just wants to immerse themselves into a unique varied South Devon woodland that has an incredible amount of wildlife. More details will appear on our website.
This summer
The observations this summer have been staggering. Unfortunately the Nightjar have not nested in our plot this year which is possibly due to the overrunning thinning works back in April/May. The Nightjar normally arrive in the first week of May but our contractor was still thinning the Douglas Fir due to a delay from the very wet winter. We are hoping they will return next year. The butterflies have been amazing with Large and Small Skippers, Silver Washed Fritillary, White Admiral, Wall Brown, Brown Argus, Gatekeepers, Meadow Brown, Small Copper and many others.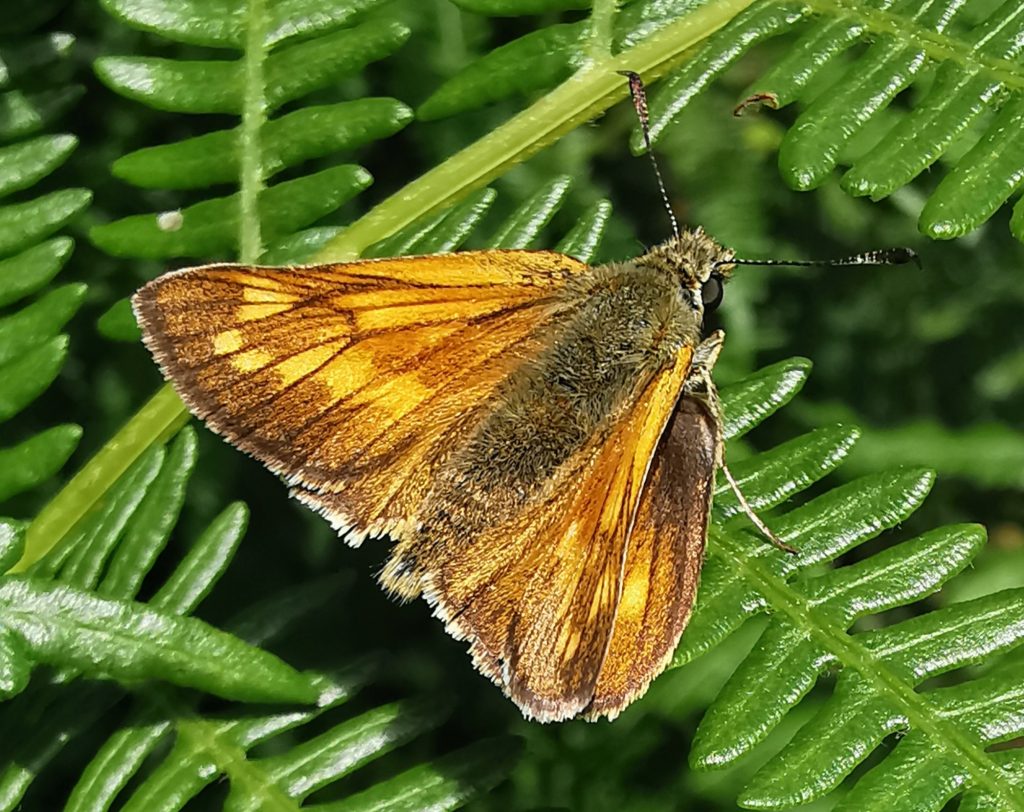 New camera.
A few weeks ago I upgraded my phone to a Huawei Pro 30 which has a quad Leica lense. The phone also has super macro mode which is fabulous.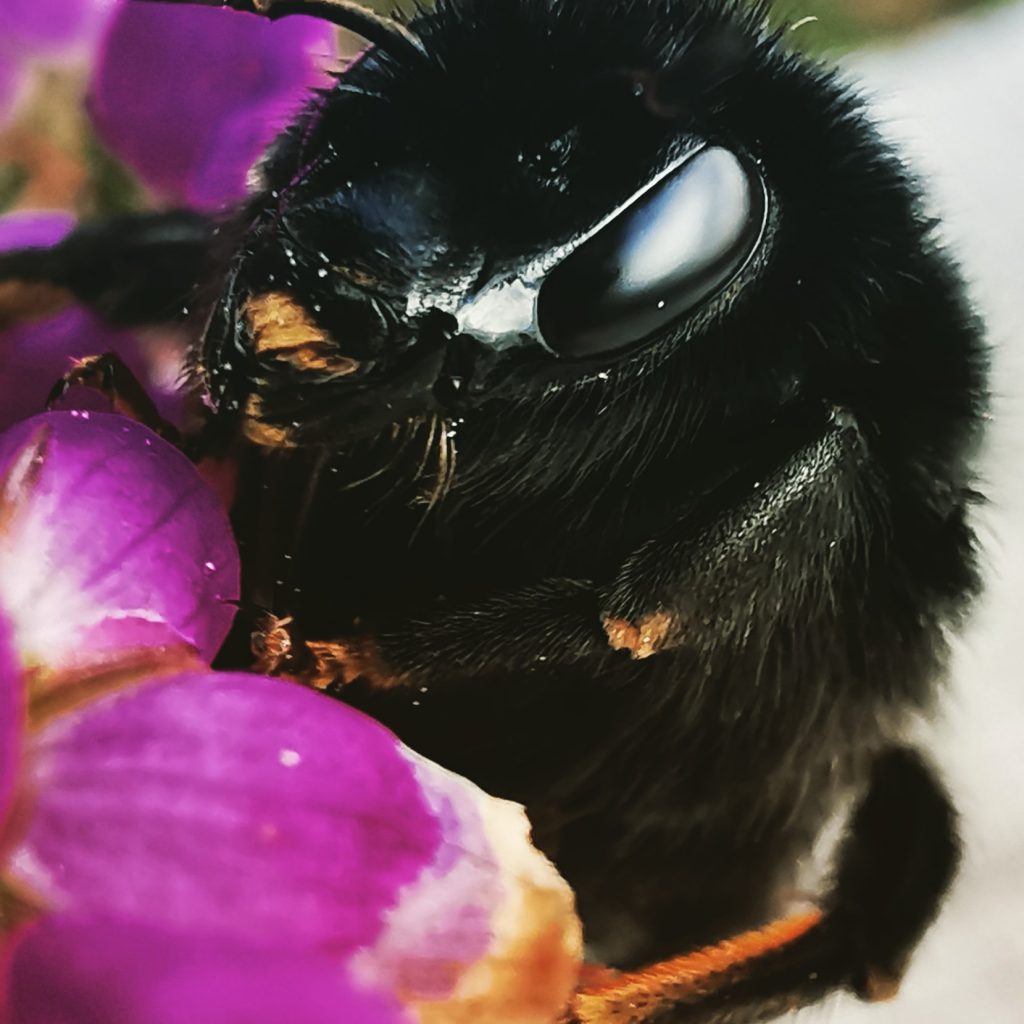 Enough time to do it all?
In order to earn a sustainable income from our woodland it will involve a lot of time both selling and production. This will be in addition to our ambitious project and future vision for our woodland. This winter will be extremely busy working on habitat projects. One main area is to create rides that traverse the contours and connect up with existing cleared areas. This connectivity will be vital for species to navigate freely throughout our woodland. It will also provide varied habitat due to differing orientations thus resulting in periodic shady areas at different times of the day. The biggest issue is the removal of the young Sitka spruce. It will be done in accordance to FC guidelines but it is a prickly tree to deal with.
Our long term aim.
The plan is to remove most of the young Sitka over the next few years and leave a small percentage on the higher slopes. The reason for that is that I don't want future timber extraction to damage all of our sensitive habitat work. The 3.5 acres of mature Douglas Fir have been thinned this year. I have tagged a random 30 stems so that I can monitor their girth growth over the next few years.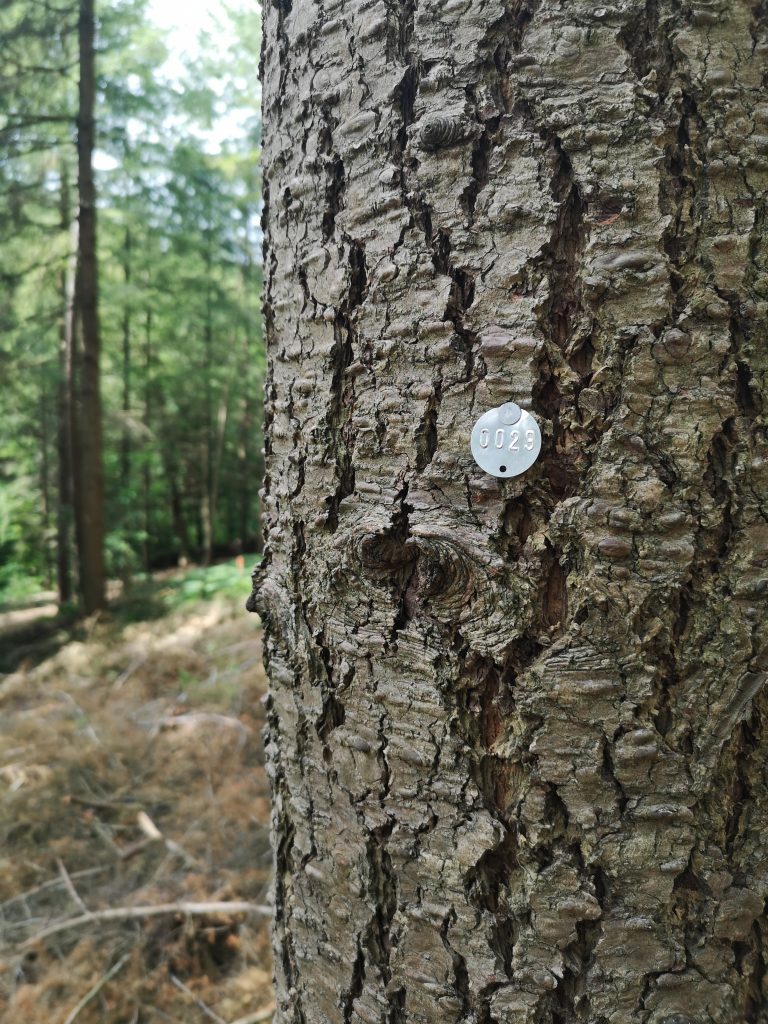 This particular stand will then be clear felled in a few years time and re planted. I have not yet decided on what species to replant. Although our main plot will return to native this particular stand will remain commercial. Personally I feel we need an ongoing UK source of fir, cedar etc. I am hoping 20% will self seed with Beech, Oak, Ash and Douglas Fir.
The main plot.
Our main plot is just under 5 acres which consists of lots of bramble, bracken,Gorse, birch, beech, Southern beech, sweet Chestnut and young Sitka that is about 7 years old now and growing fast. I reckon 25% of our plot remains undiscovered due to its density. It was clear felled in 2012. Pre 1800 the site was on the map as a down and not a woodland and this is why we have areas of Gorse, bracken, small areas of Heather and rampant brown bent grass. So it's natural state would be lowland heath/acid grassland habitat and this is what we want to convert at least two to three acres back to. It's ambitious but it's a project we are so excited about.
A few more pics from this summer.